It's been a while since I wrote here 😅. It was mostly a matter of getting caught up in life and work.
We're moving!
We had been thinking about this for a long time, but my wife and I have decided to leave Hastings and the UK and head back to Europe. It's not an easy decision, and we'll hate leaving some people and places behind, but it feels like the right decision anyway. Partially it's because we want to be in a different climate, but it's also the rising cost of living, bat-shit crazy housing prices, and the UK's selfdestructive downward spiral (in addition to it's proto-authoritarianism).
We're planning on exploring Portugal the next months, and find a place to settle there.
So that's one big reason I've been occupied…
Sound Design
My journey towards Sound Design has been a bit on a low priority, but I've managed to make some progress my doing the occasional redesign and studying Game Audio Implementation with WWise in an online course.
I've been working on a compilation of sounds, but I haven't yet posted it online — same with my other recent work. I hope to do that the next week.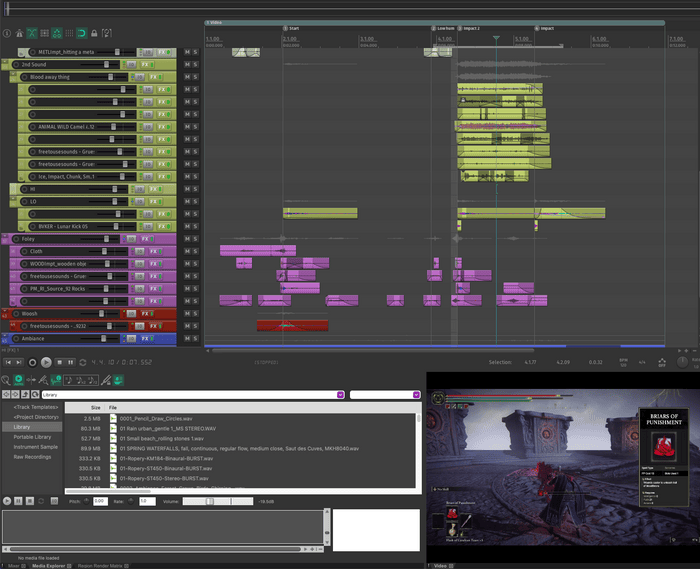 My dad's book
My dad wrote a book! Since retiring about 1.5 years ago, he's been writing a political thriller that he started self-publishing this month.
A lot of the publishing process has been a family thing. My wife Anna made the amazing cover and the brand, my sister helped with social media stuff, and I've made the website. I've been very occupied with that.
I'm very happy with our work, it can be found on Enclave.nl. It's in Dutch, but you can still look at everything.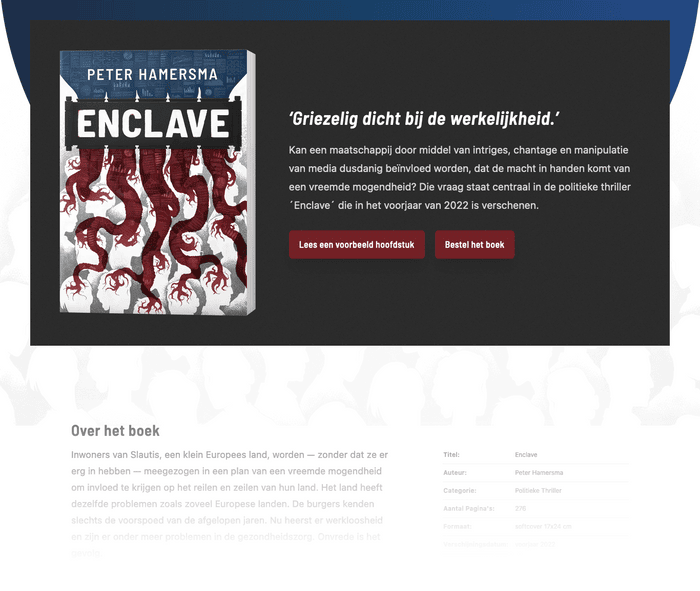 Work
At Boords, we've been working on some big stuff for the last months. It's going to be quite the relief when it's all out there. I'm excited for it.
Stuff I enjoyed recently
As always, a list of things out there in terms of media that my wife and I enjoyed.
Among other things, we've been rewatching Star Trek: Lower Decks. I don't know what it is, but I just love it more than makes sense. We also enjoy the casual paranormal adventures of Wellington Paranormal — a New Zealand TV spinoff of the movie What We Do In The Shadows.
Rather unexpectedly there was the show Our Flag Means Death, also by Taika Waititi, that we enjoyed a lot. Another lovely ensamble cast comedy, and it's lovely, cozy, kind and human.
Meanwhile Disney Animation is kicking ass with shows like Amphibia and Owl House, both are just lovely fantasy adventure shows with great worldbuilding and cool characters.
Reading
We've finished the audiobooks of the Lord Of The Rings trilogy as narrated by Andy Serkis, which was quite a ride. It's hard to top that, so we're changing gears a bit with Bill Bryson's A Short History Of Nearly Everything.